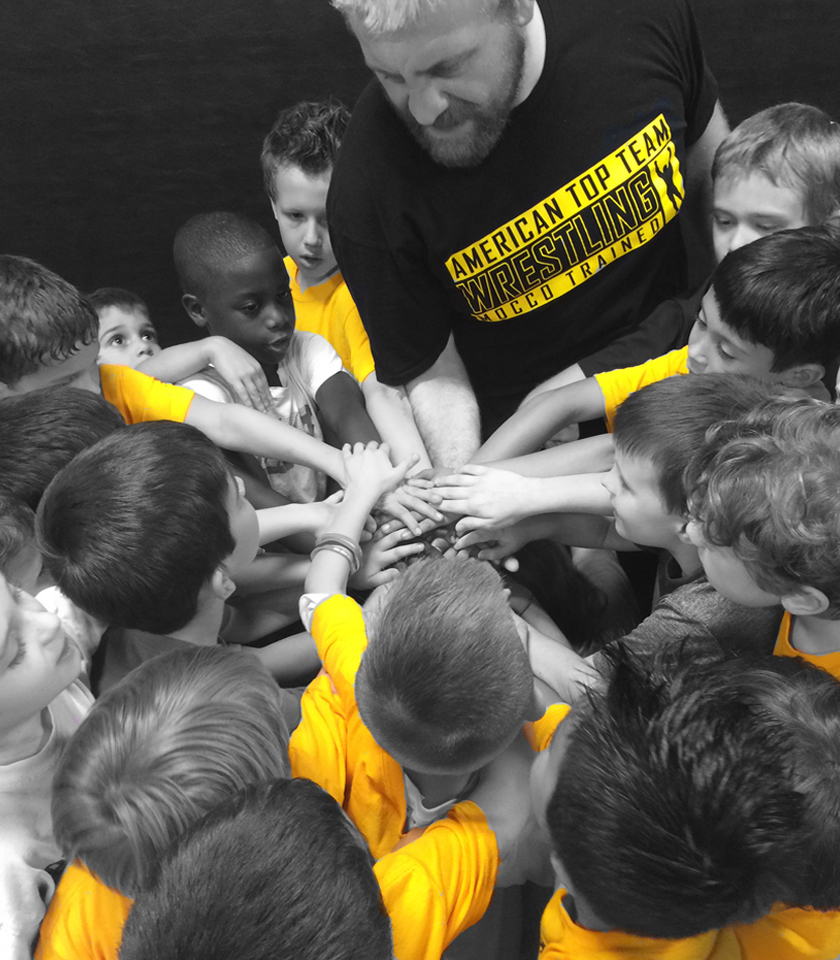 Beginner Program
This program is for new athletes, aged 4-7 years, with one year or less of experience. Children new to wrestling over the age of 7 are invited to begin training in our developmental program.
During the Fall Session, practice will be held on Tuesdays from 5-5:45pm. During the Winter Session, practices will be held on Tuesdays and Thursdays from 5-5:45pm. You can register in advance and pay at the front desk on the first day of practice. Here is our location.
What to expect: Practice will be 45-50 minutes. They will start with an active warm-up, move into stretching and calistenthics and then start wrestling drills. Kids can expect to work with a partner close to their size, though some drills will be individual. Our focus is on developing proper technique and body weight strength. Practice will end with wrestling related games.
What to wear- shorts, t-shirt, wrestling shoes (or bare feet).
Fall Session: October 10- November 21, Tu, 5:00-5:45pm, $60
Practice Days: 10/10, 10/17, 10/24, 11/7, 11/14, 11/21
**No practice on Halloween, October 31st**
Winter Session: January 9- February 22, Tu/Th, 5:00-5:45, $110
Practice Days: 1/9, 1/11, 1/16, 1/18, 1/23, 1/25, 2/6, 2/8, 2/13, 2/15. 2/20, 2/22
Questions? Contact Kate at ATTwrestling@gmail.com