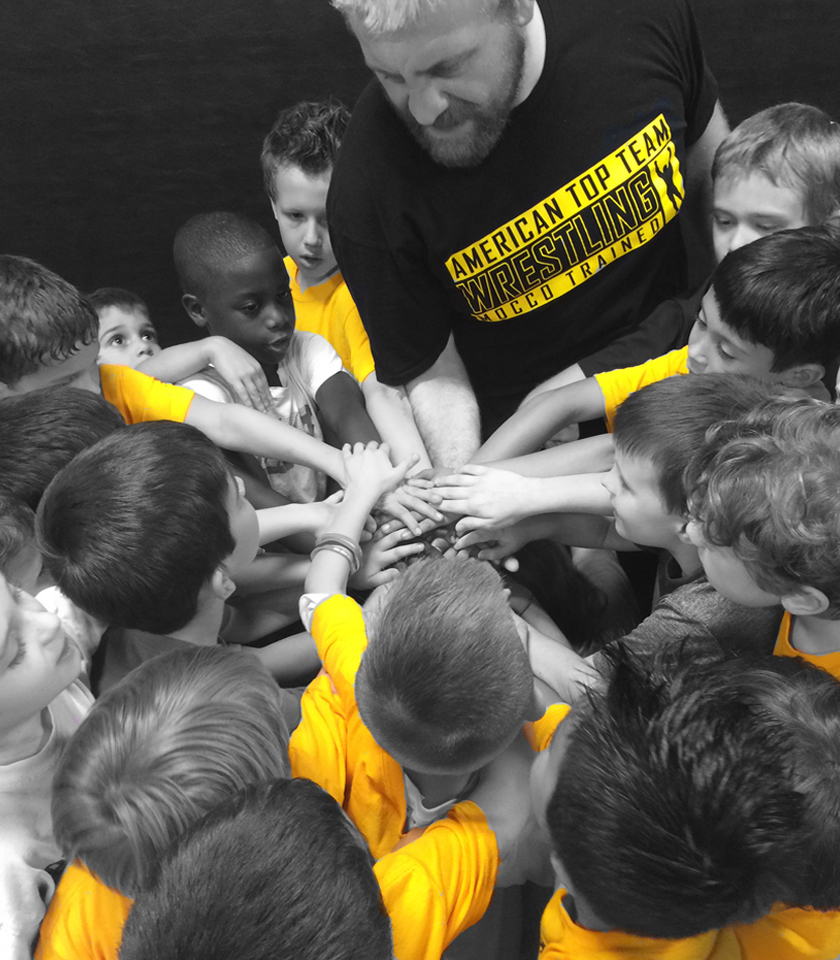 2019 Pre-Season Wrestling
September & October
This program is for wrestlers looking to get in shape and sharpen their skills for the Folkstyle Season. Practices will be held three days a week per age group.
Youth Beginner (K-5th): Sunday 10-11:30am, Tuesday 5:30-6:30pm, Thursday 5:30-6:30pm
Advanced Youth & Middle School (4th-8th grade)*: Sunday 10-11:30am, Tuesday 6:30-8:00pm, Thursday 6:30-8:00pm
High School: Sunday 12:00-2:00pm, Tuesday 6:30-8:00pm, Thursday 6:30-8:00pm
*Advanced Middle School athletes may practice in the High School session on Sundays with the approval of Coach Mocco.
What to expect: Practices will be 60-120 minutes, depending on the age group. They will start with an active warm-up, move into stretching and calistenthics and then start wrestling drills. Kids can expect to work with a partner close to their size, though some drills will be individual. Our focus is on developing proper technique and building bodyweight strength and conditioning.
What to wear– ATT/Mocco wrestling shirt, shorts/tights/sweat pants, wrestling shoes, headgear.
What comes next? We transition directly from Pre-Season to Folkstyle Season Practices- the schedule remains the same.
Mocco Wrestling Membership Options:
6 months: $560**
3 months:$310**
1 month: $120**
One Practice: $20
*Practices may be cancelled for holidays/ school breaks
**Siblings receive 30% discount (1 month, 3 months, 6 months only)
Questions? Contact Kate at ATTwrestling@gmail.com